Summer Bash is a travel company for young people. I made a few of their branding items in a cheerful style that reflects their youthful and growing company.
​​​​​​​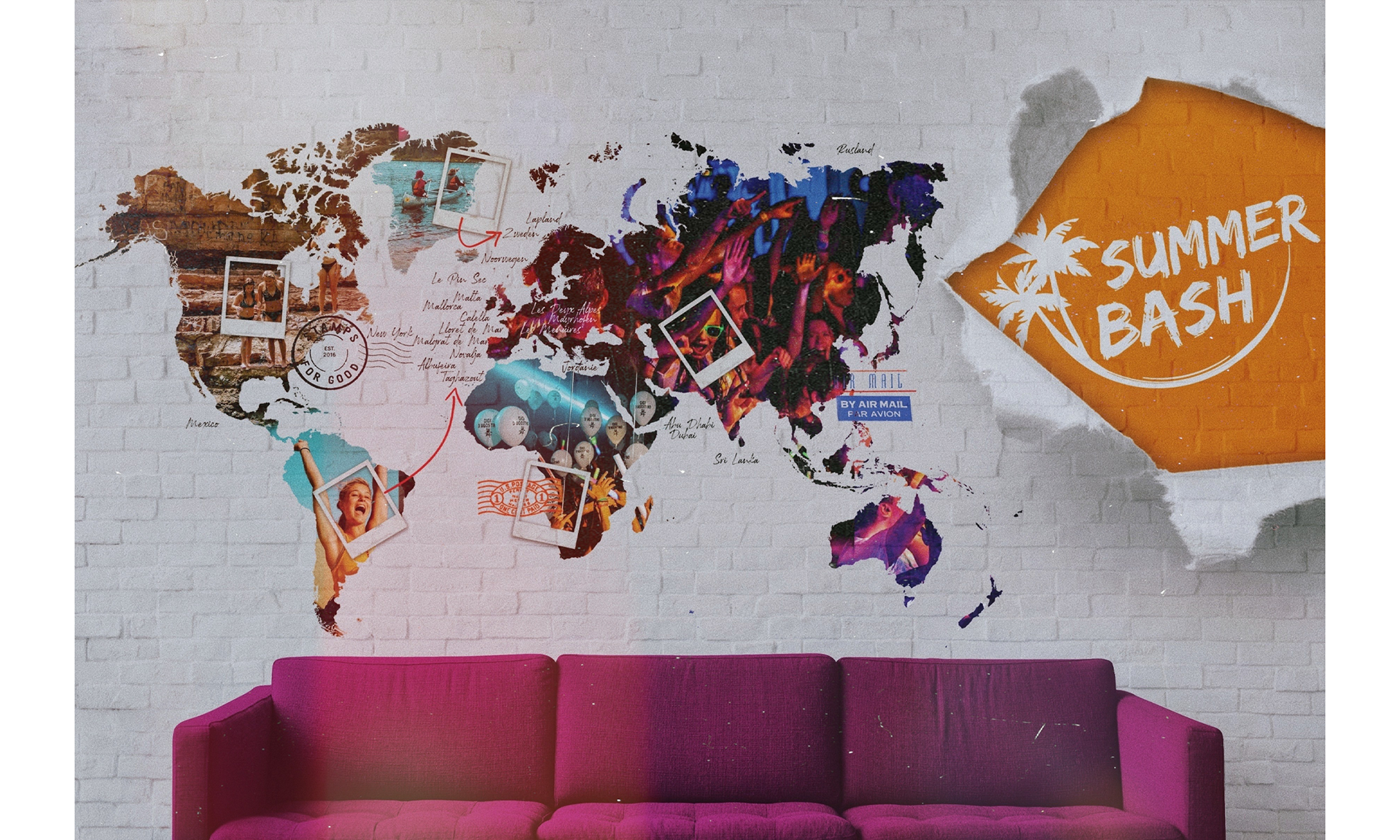 Wall decoration
​​​​​​​
They were looking for wall decoration for their office that could represent their company in a glance. I made a wall sticker in the form of a world map filled with pictures of their past journeys in combination with all the destinations they offer. The sticker includes 
their logo on the right, which is displayed in a notable way.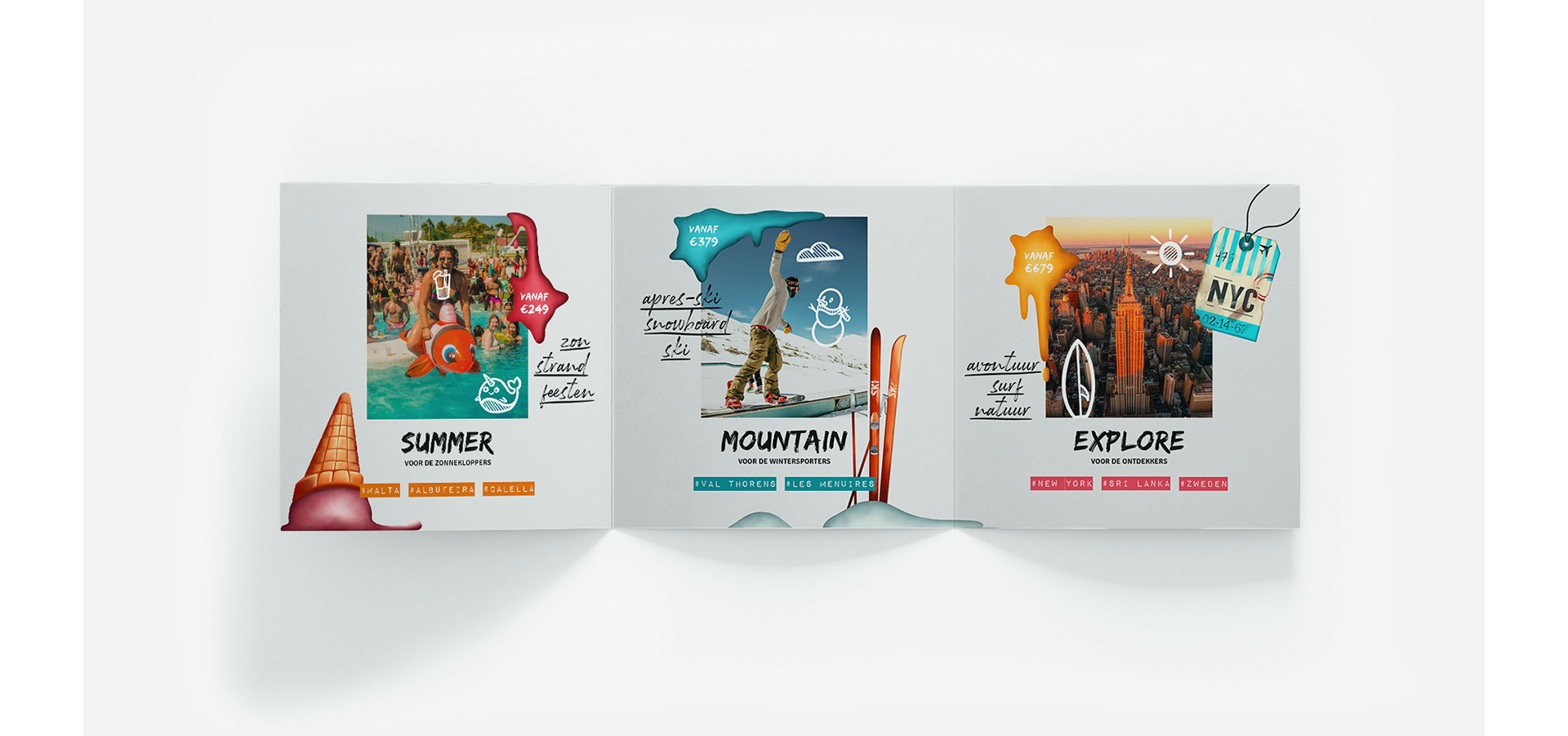 Folder

​​​​​​​
​​​​​​​
The assignment was to make a folder that looks different from the traditional travel brochures. I
made a colorful and attractive design with an eye for their target audience.