Antwerpenize, a bicycle organization from Antwerp, celebrates citizens who use their bike to move through their city. To reward those people, I invented the concept of Smove, an app with which you can exchange your cycled kilometers into smoothies.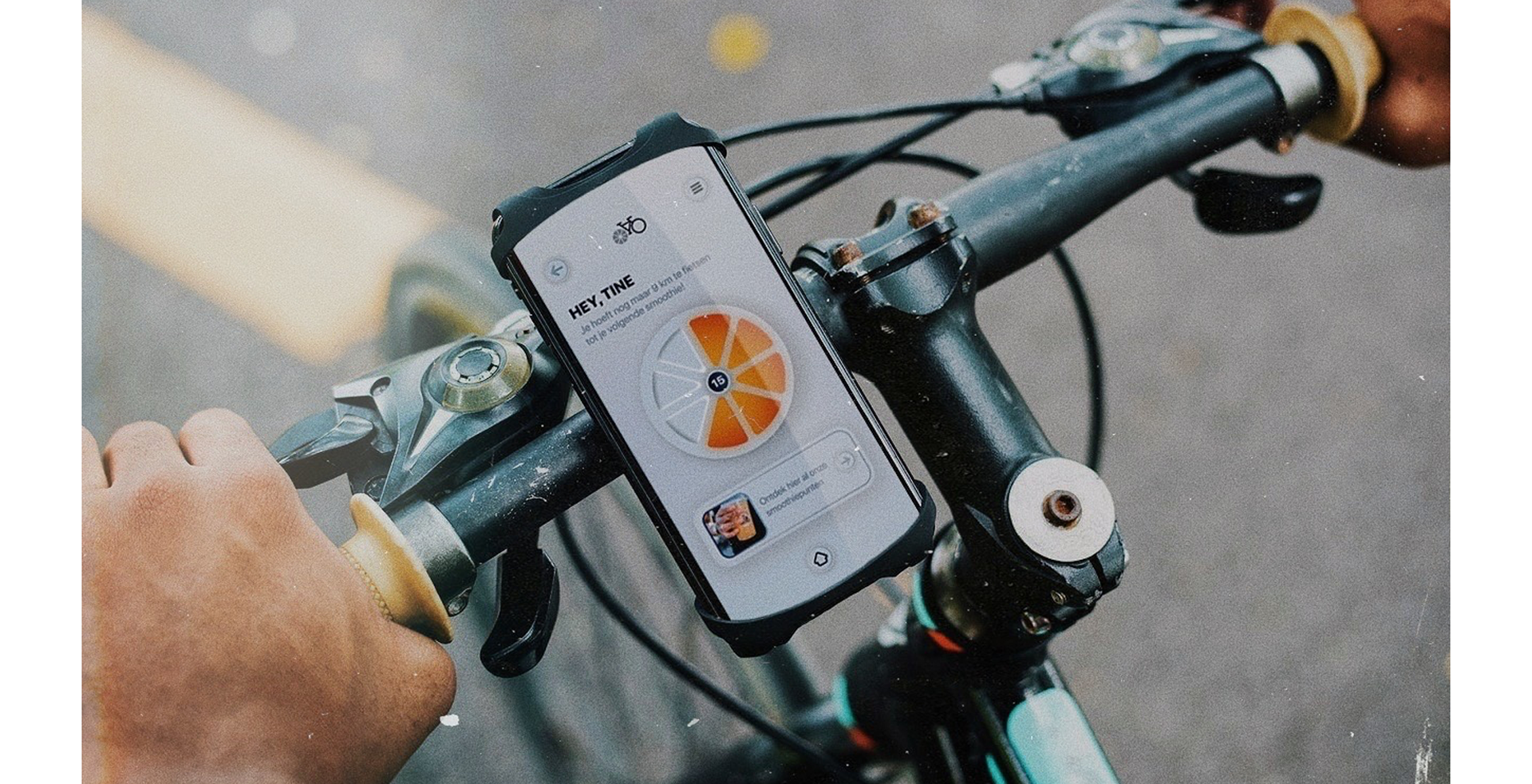 Antwerpenize is an organization that supports, stimulates and inspires citizens of Antwerp to move through their city by bike. These cyclists unconsciously and consciously participate in the process of getting a cleaner city. Antwerpenize wants to reward their citizens for making this positive choice.
This is an app that you can download as an Antwerp city resident. The app tracks your number of cycled kilometers. In exchange for those kilometers, you can get a smoothie at one of the Smove stops in the city.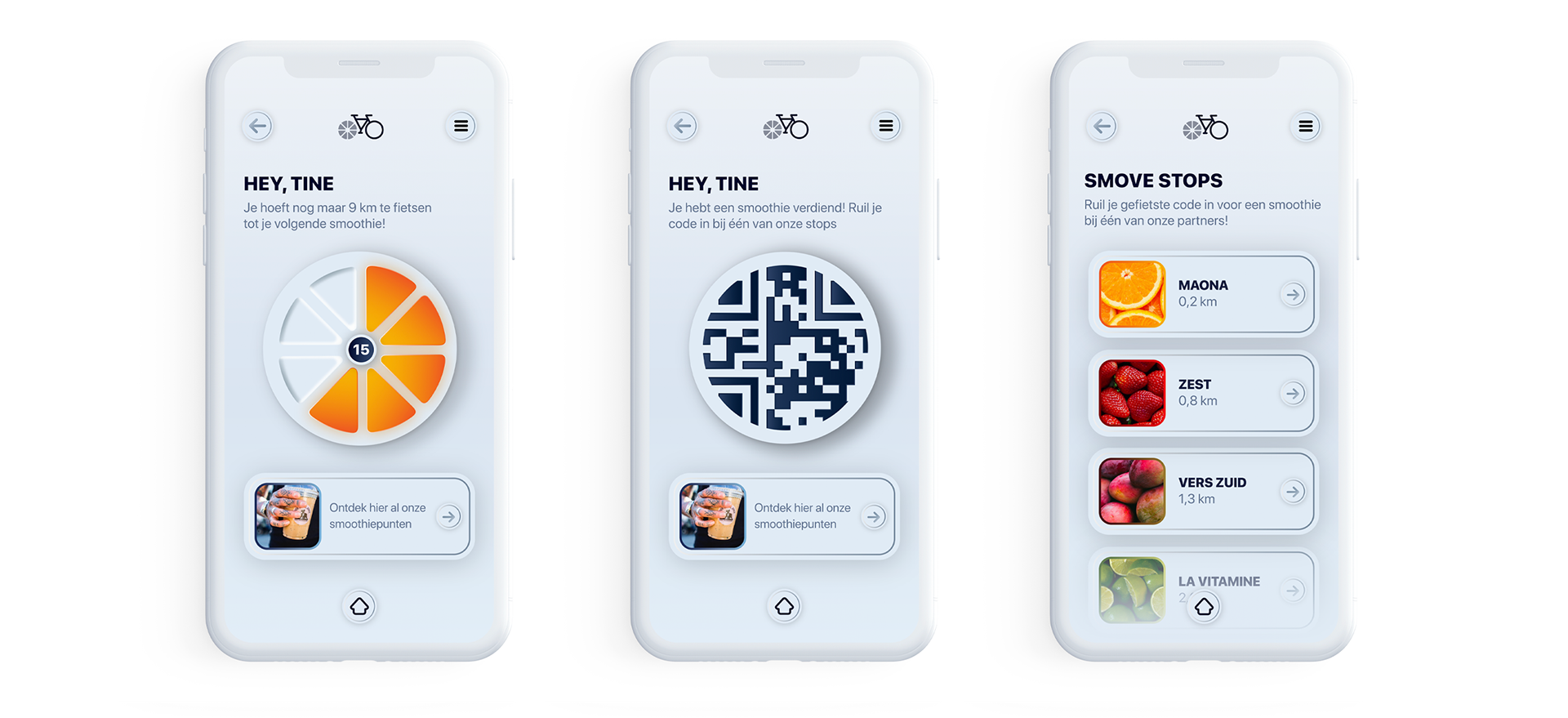 Once the app has been downloaded, it starts to track your cycled kilometers. Each orange piece represents 3 kilometers. When you have cycled 24 kilometers, a qr-code will appear on your screen, you can exchange this code for a smoothie in 1 of the Smove pick-up points. You can find all the Smove pick-up points in the app, starting at the Smove stop that's closest to you. You can also find your used and unused qr-codes back in the app.