Penguin Pal is a service that brings you on the same page with another reader miles away, so that you can share your love for stories with someone who enjoys them as much as you do.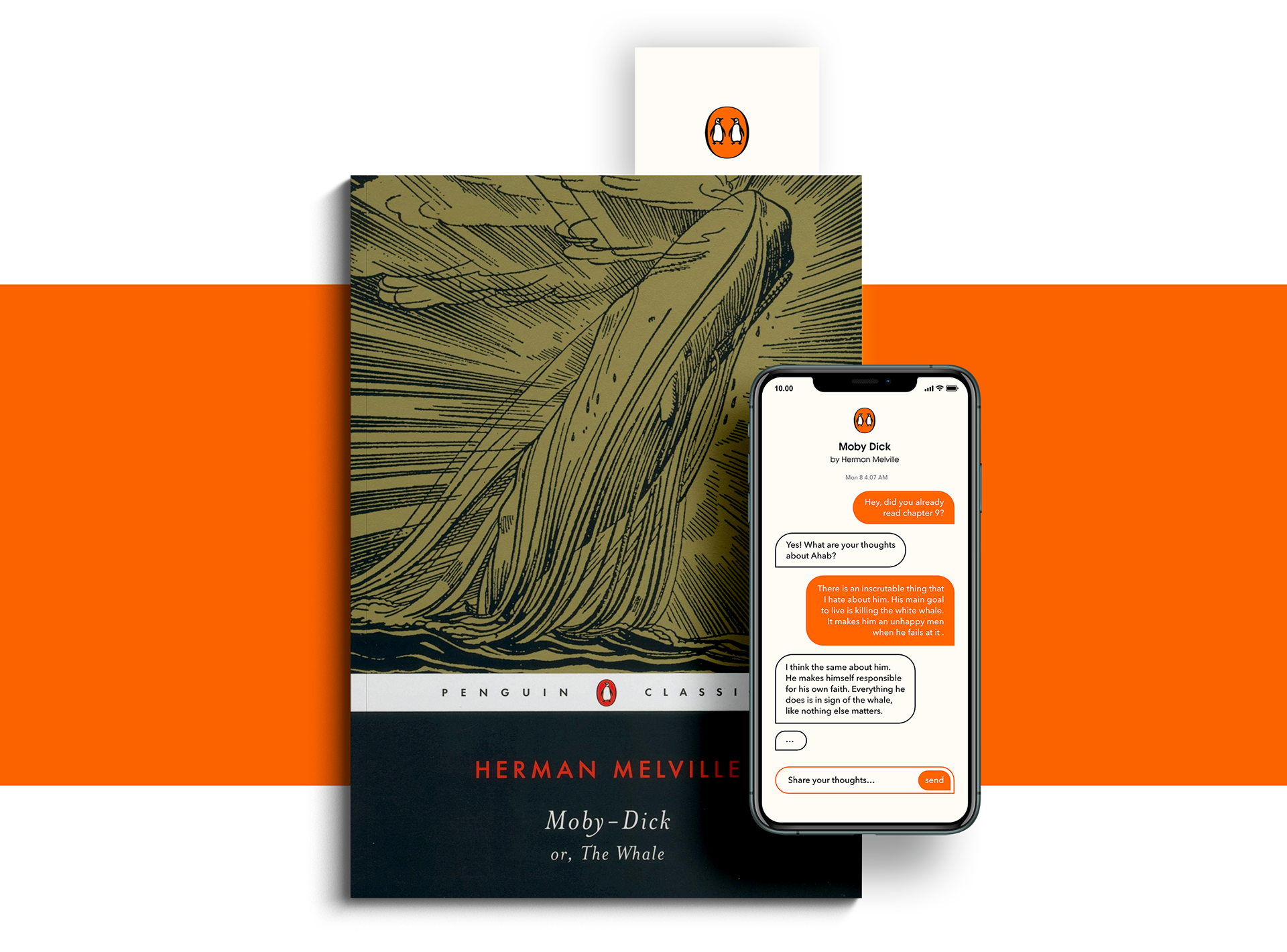 Penguin is the world most recognised publisher. They want to heighten the reading experience for 18-30 year olds. Their challenge for us is to develop a service or product that enhances the relationship with books for this audience.
Readers sometimes face the problem of not always being able to share their reading experience with everyone. That's why we invented Penguin Pal, a service that connects you with another reader that's miles away from you. We want to give people the chance to share their love for stories with each other.
How it works

​​​​​​​​​​​​​​

With every Penguin book you buy, you get a bookmark with a code. This bookmark has an exact double that has been placed in a different copy of that book anywhere else in the world. When you scan the code, a chatbox will open that connects you with one person reading the same book. Once that's done, you can start sharing your thoughts with each other.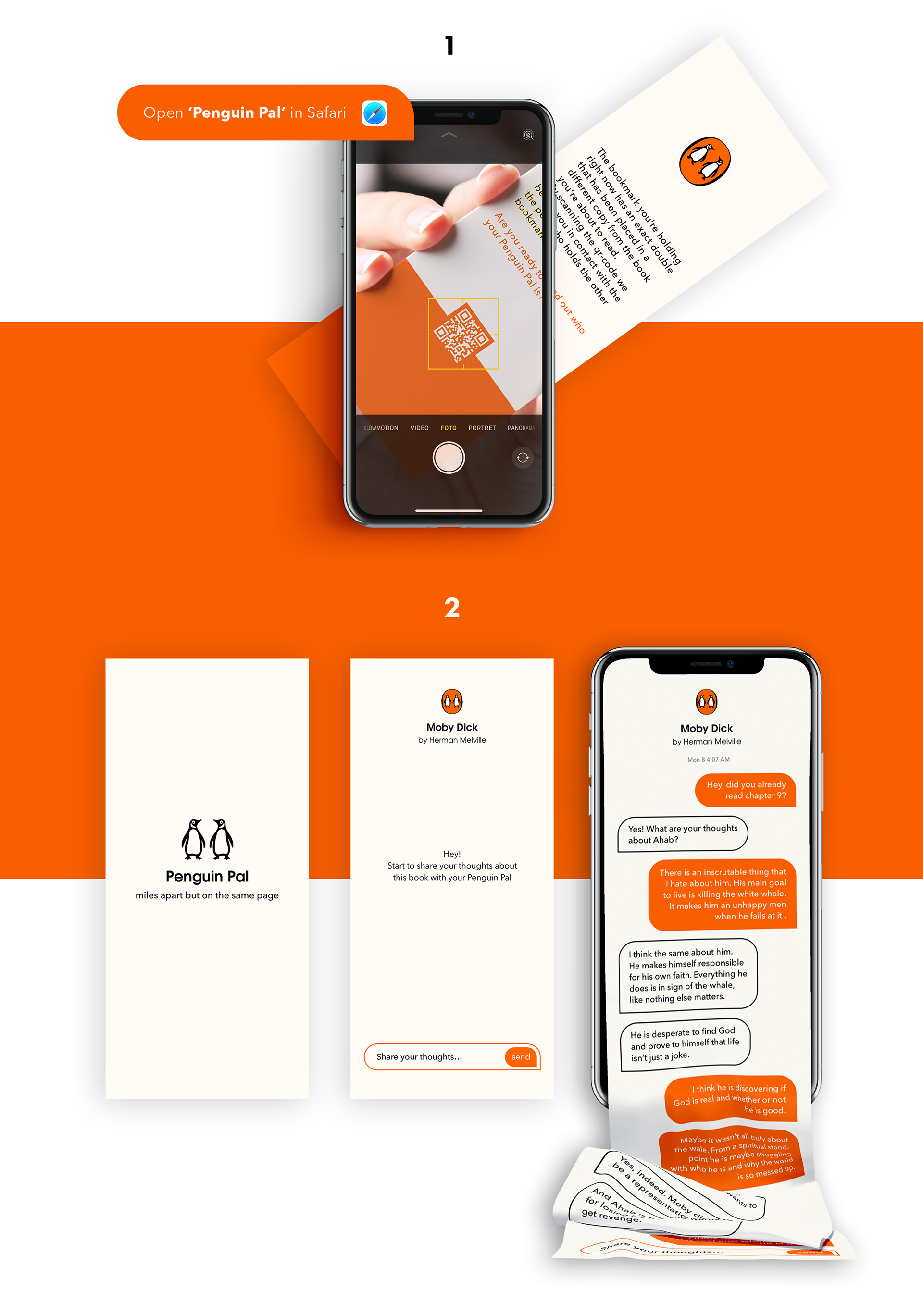 Margo Van Onderbergen - Amelie Neyrinck - Lars Hiele - Patrick Goncalves Teixeira
We got the third place at the Creative Belgium New Talent Awards 2020. 👏🏼