Mind Alike is a social platform

creating the opportunity to share experiences

and making lifelong memories between like-minded local and international students.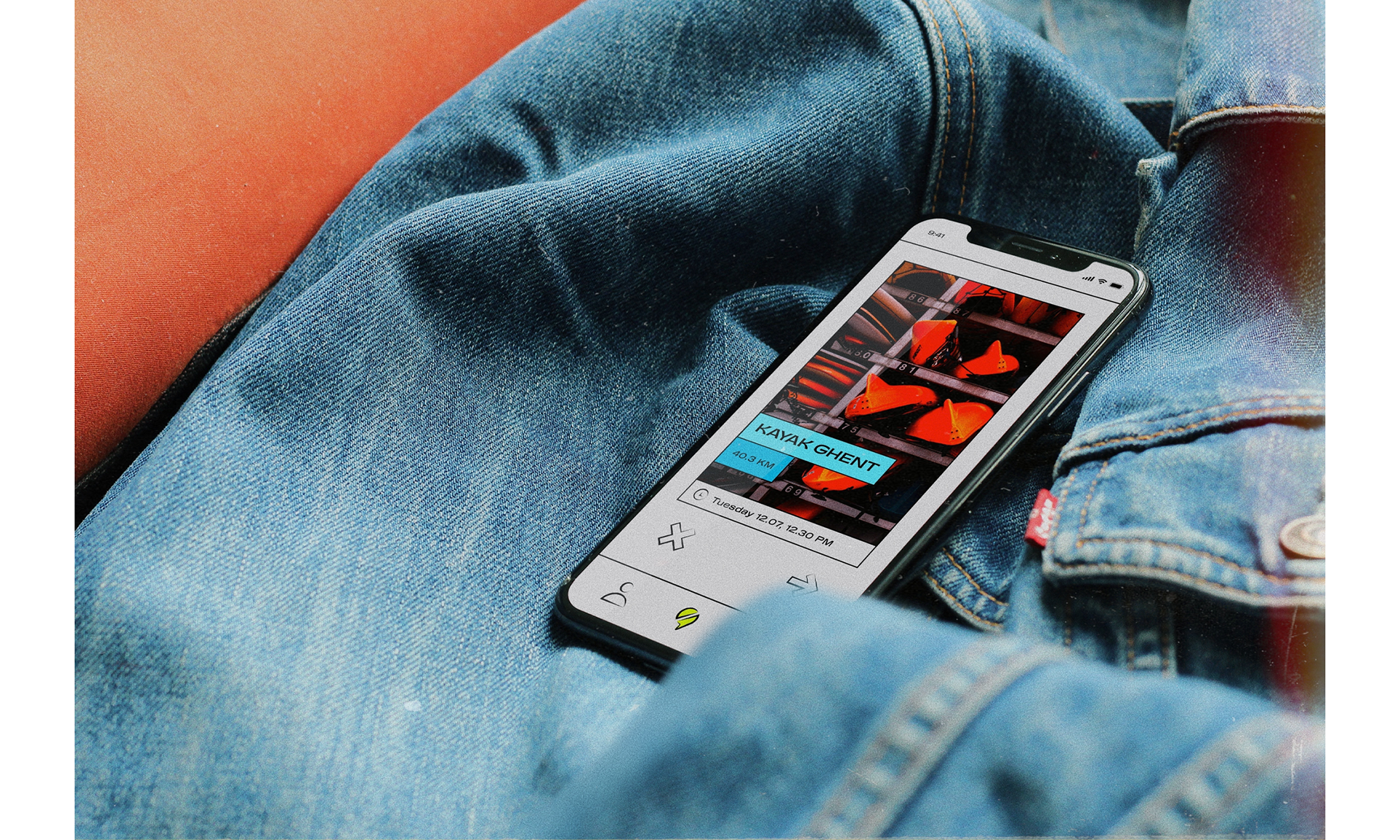 Despite the fact that universities attract an ever growing proportion of international students, bonding with local students is often unfulfilled due to a range of barriers, including the taboo around searching out loud for friends. But togetherness is more important than ever. That's why it's time to bridge the gap between local and international students.
Concept
The solution to this problem resulted in Mind Alike: a social platform where local and international students can match with each other based on activities instead of looks. This creates the opportunity to share experiences with like-minded students. From having a drink and exploring the city together, to making lifelong memories.
You log in on the app by entering your school and your student number. Since there are only students allowed on the app, this is the best way to know you are registered in a school. After that the preferences, for example your interests or the search distance, can be adjusted.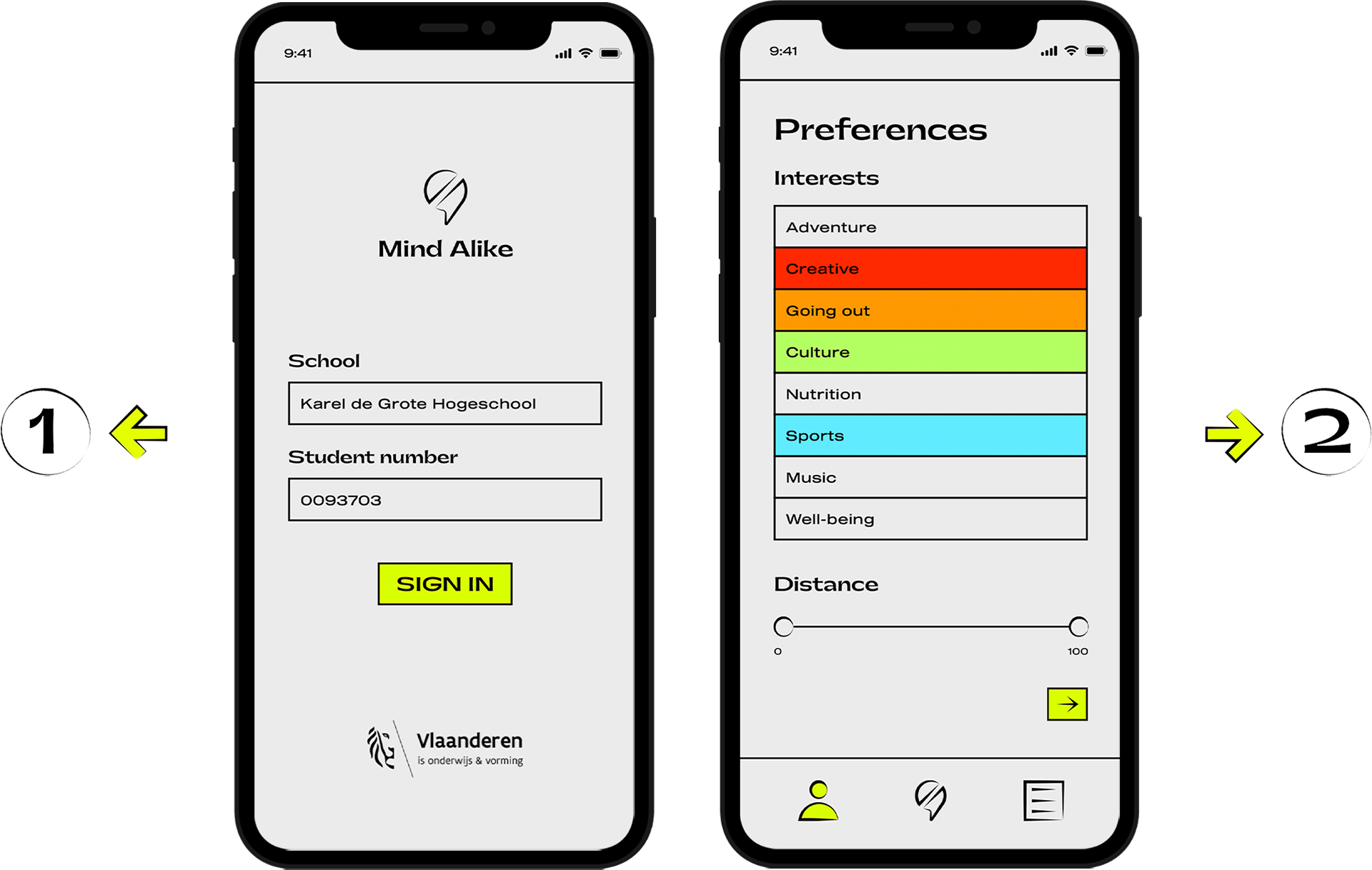 Then the swiping can begin! You will always see the activity, how far it's away from you and when it will take place. If you swipe right, you anonymously get connected to another student that swiped right on this activity.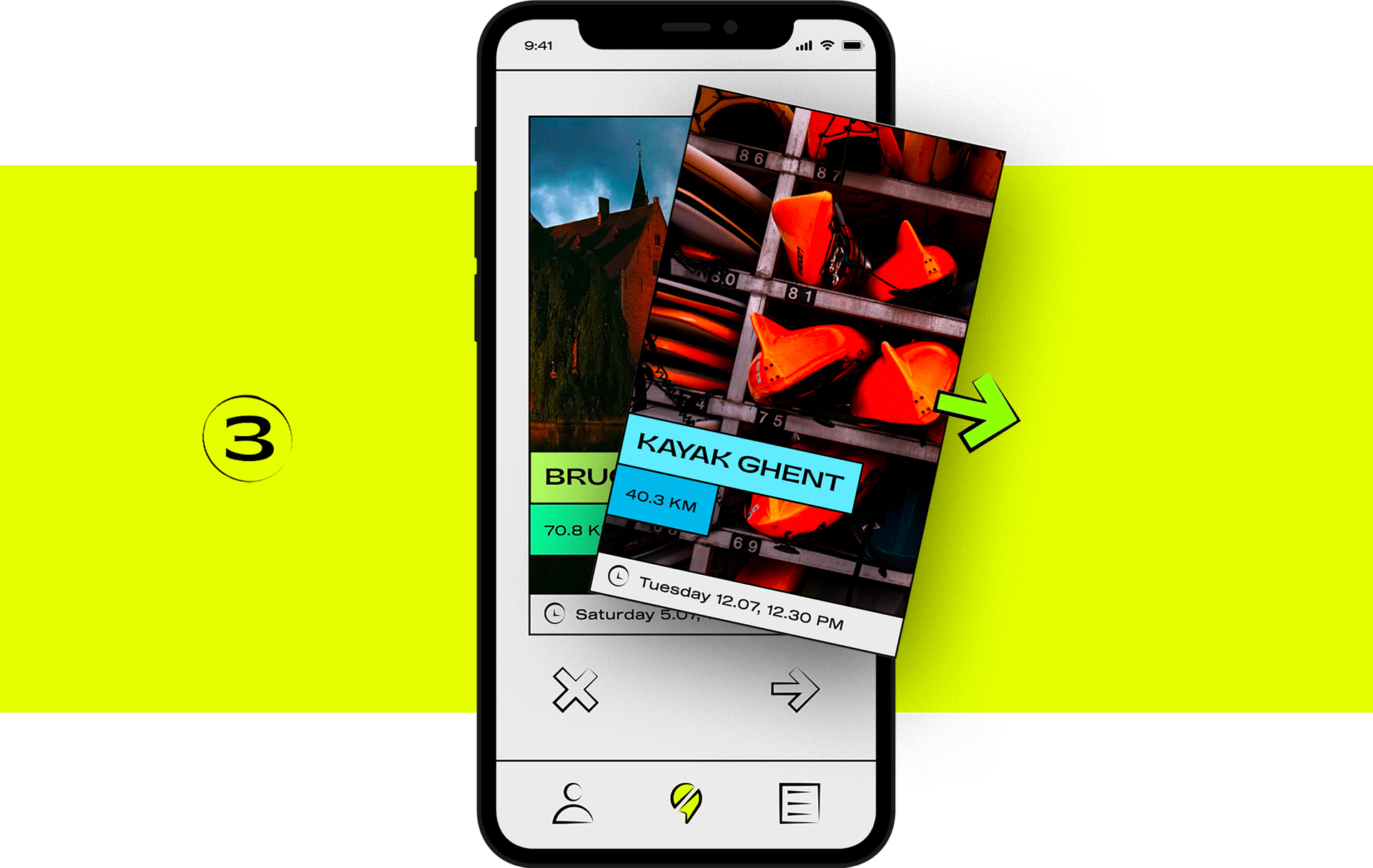 In your agenda you have an overview of all your activities that you swiped right. If you click on one, you get to see more detailed information like the exact meeting address. Right before the activity is taking place, the exact location of you and the student you're meeting with will appear. In case of emergencies like not making it to the activity, you can press the red emergency button. Then the other students gets notified.